Remote/Online Delivered Wedding Dance Lessons
We understand that these are hard and trying times. We have all been impacted by COVID-19 in many ways. As such, we have listened to our customers who have asked us to provide an alternative way to learn a dance they can perform together.
We at Dream Wedding Dance are now delivering online lessons for interested couples. Whether they are simply being COVID-safe or it is more practical for them to do so, these online lessons are available upon request and the best part is you will still get the same, superior quality instruction from our world champion instructors whether you were getting instruction in person or thru a computer screen.
We will work with you to ensure you are confident, beautiful and ready to shine brightly in front of your friends and families for when your lovely day arrives.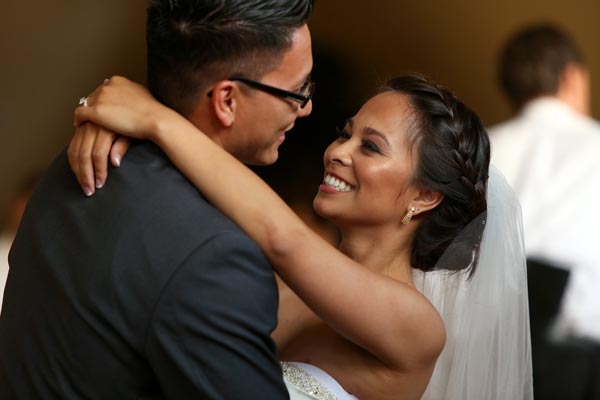 Wedding Dance Lessons via Zoom
We use Zoom to deliver high quality and an extremely personalised service to you and your partner.
All you need is a computer and a webcam and you're all set to receive high quality instruction.
Are you ready? Get your first dance lesson free: in person or online.
Have a preferred alternative like Google Meet, Skype or Microsoft Teams, Webex or others? Let us know and we'll accommodate you!